Photographic prints on demand
Let Our Space Prints Inspire Your Cosmic Adventures.
1.
In contrast to standard printing processes, certain things must be taken into account when printing astrophotographic images. We have therefore developed an image processing method that contributes to the preservation of contrasts, a good representation of the background of the night sky and correct color reproduction. All images printed by us are specifically adjusted according to the object depicted. .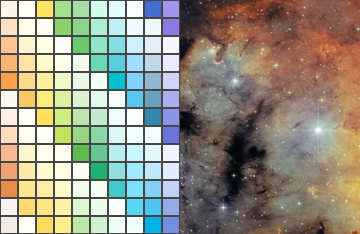 Owning fine art prints of astrophotography transports the beauty of distant galaxies and nebulae into your daily life, reminding us of the vastness and wonder of the cosmos. These prints not only serve as captivating decor but also offer a daily connection to the mysteries and majesty of the universe, sparking our imagination and a sense of awe.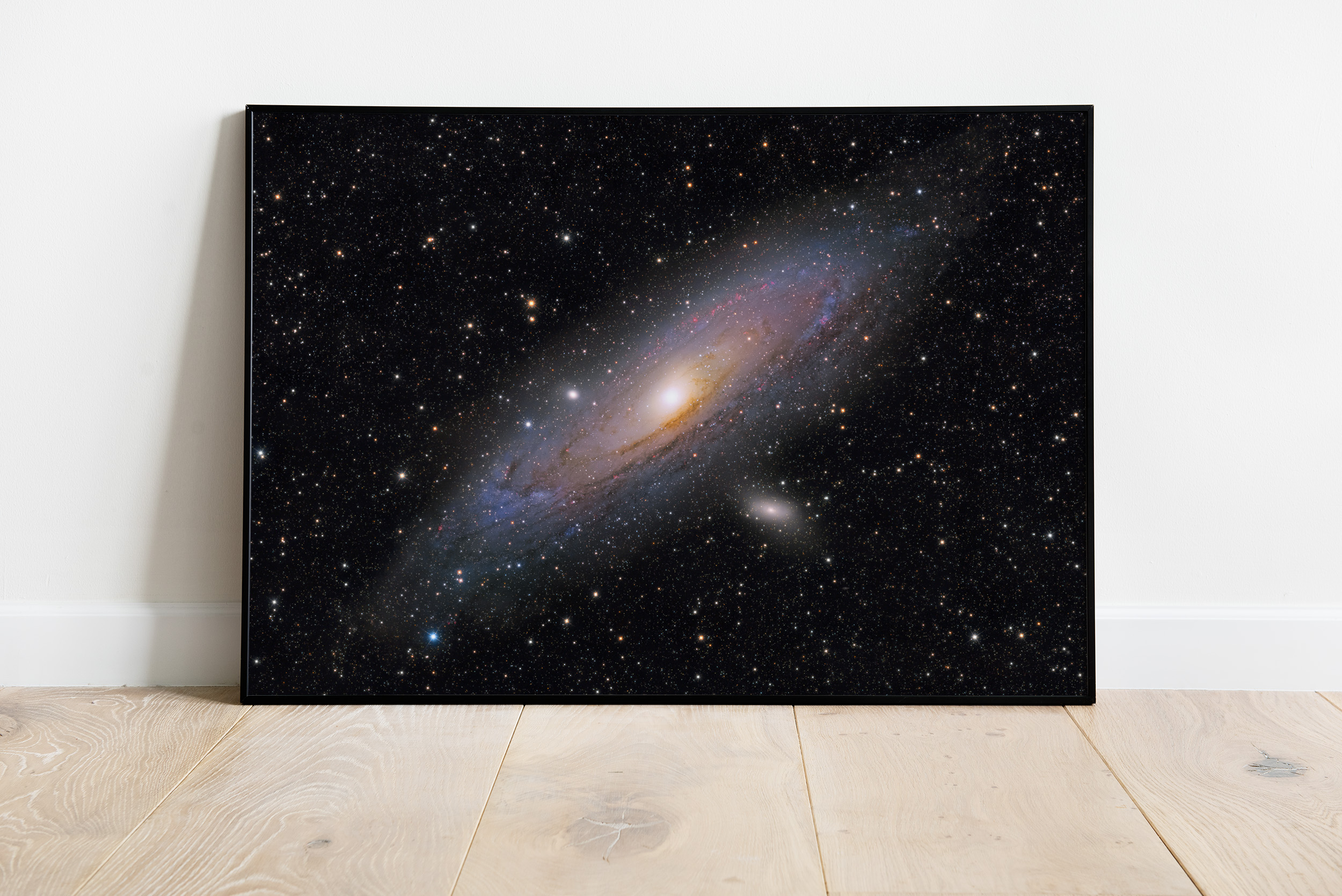 Chose an image you would like to get as a print. We are happy to assist with any questions regarding paper, framing and color proofing.
Calendar 2024
Great Deep Sky images all year! Discover a new nebula and galaxies every month!
2.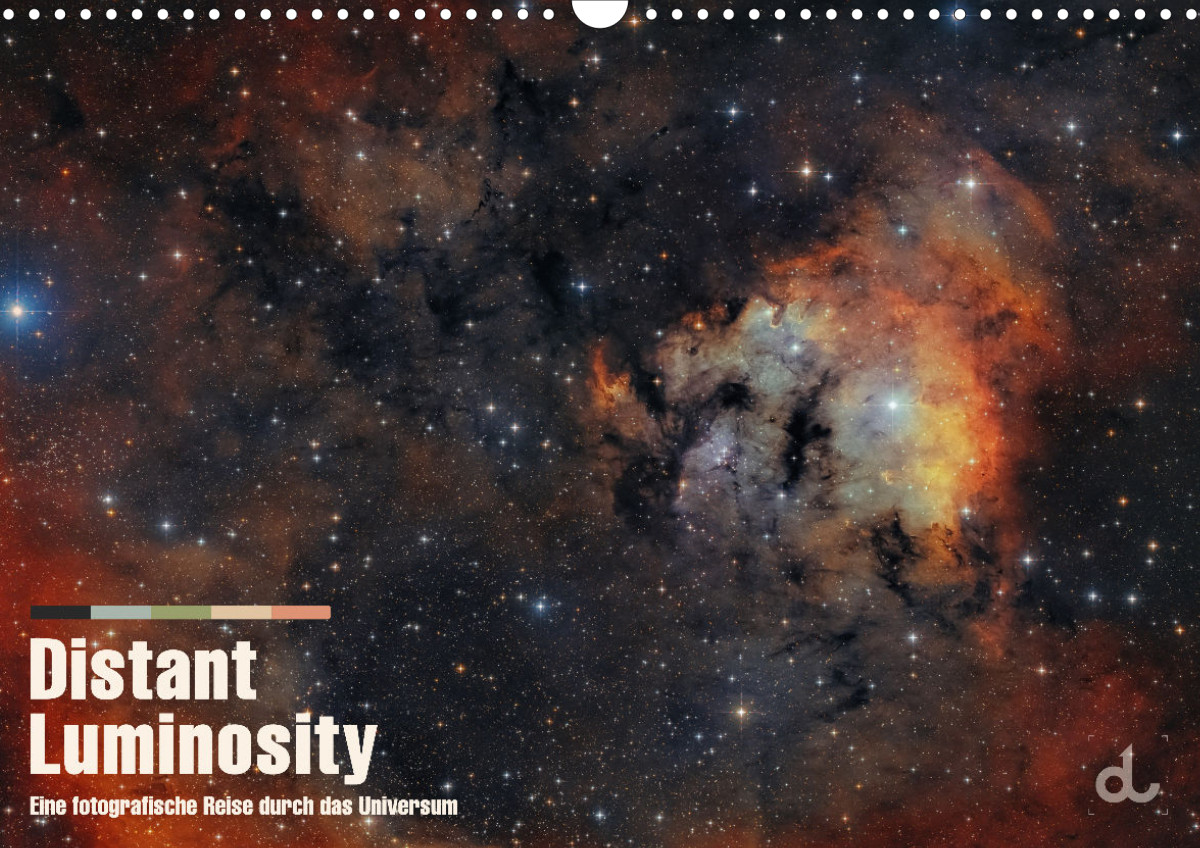 "Eine fotografische Reise durch das Universum"
This is calendar features 12 high quality deep sky photos taken by Distant Luminosity. Available now from A5 Tabletop to A2 premium wallpaper print!
Stock images
Unlock the beauty of the universe with our stunning astrophoto stock photos, capturing the majesty of galaxies, nebulae, and celestial wonders for your creative projects.
3.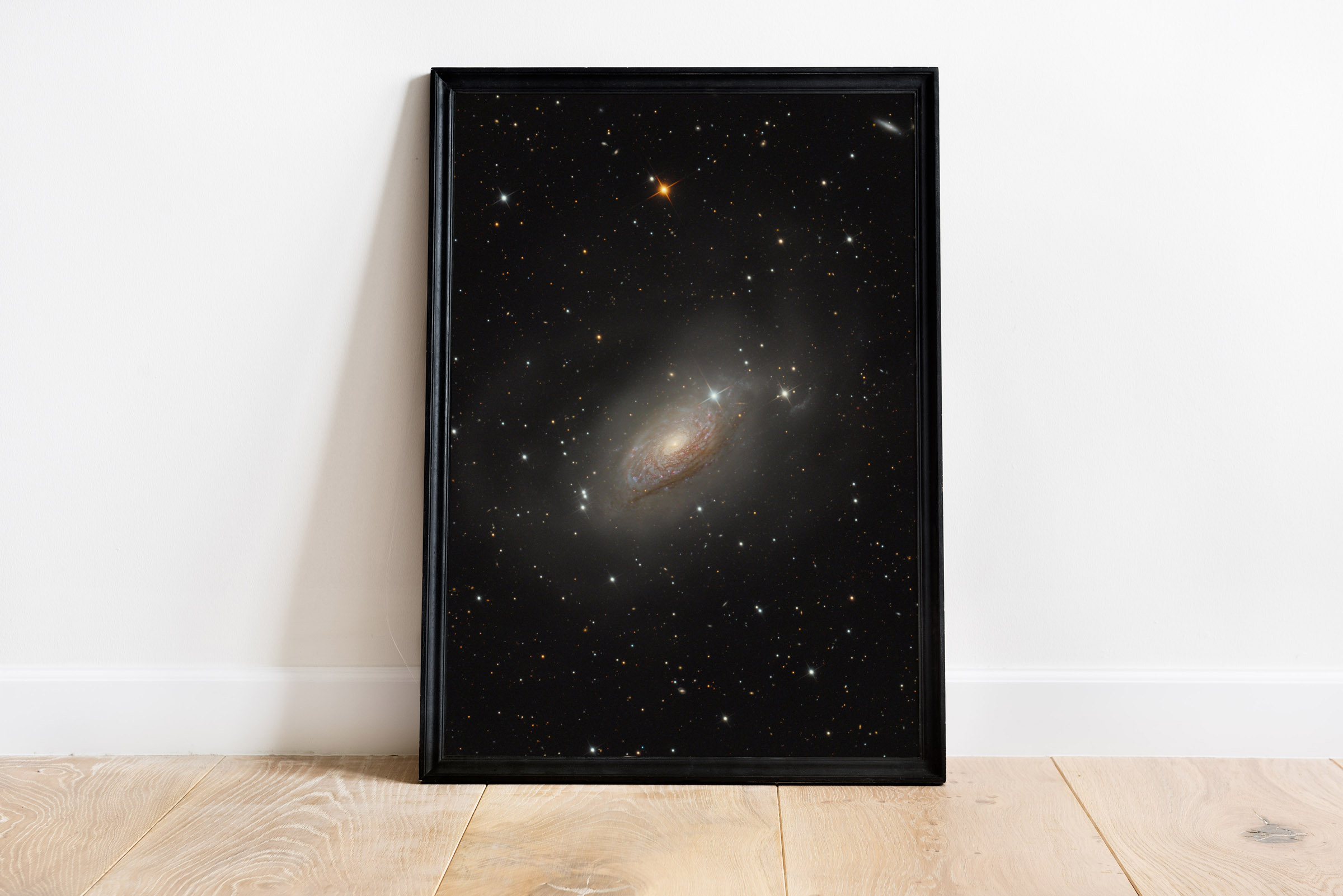 You can find our Images as Stock Photos here: