Observatory
What equipment is invoved in our astrophotography?
Telescopes
We own a large collection of mid-range amateur telescopes ourselves that are spefically designed for astrophotography under our common observing conditions.
01.
Equatorial Mounts
Equatorial Mounts are essential for any form of astrophotography, as they compensate for the earth's rotation and enable long exposures to capture astronomical objects.
02.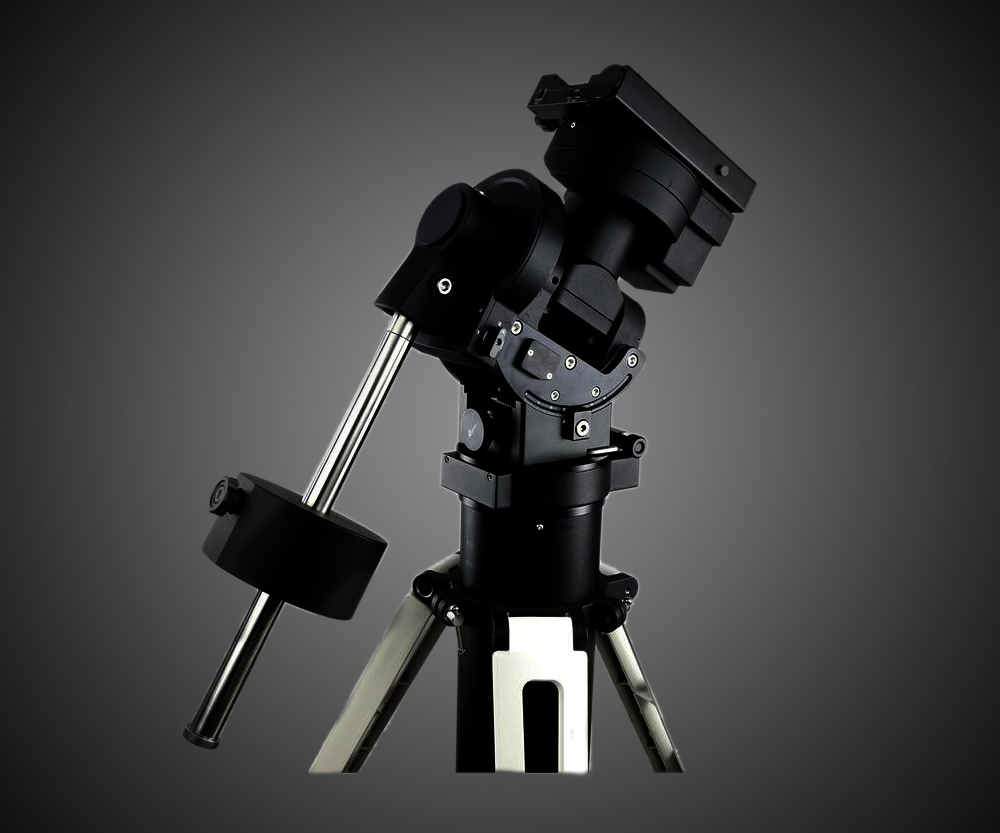 The iOptron CEM70G is a heavy duty computerized telescope mount for use with larger amateur telescopes up to 30kg. It is exceptionally accurate and reliable for its low price and offers a variety of convenient features such as: internal cable management, a USB+Power hub and a digital polar scope. It is currently used with 8-10" Newtonian telescopes, but allows for future upgrades to larger telescopes.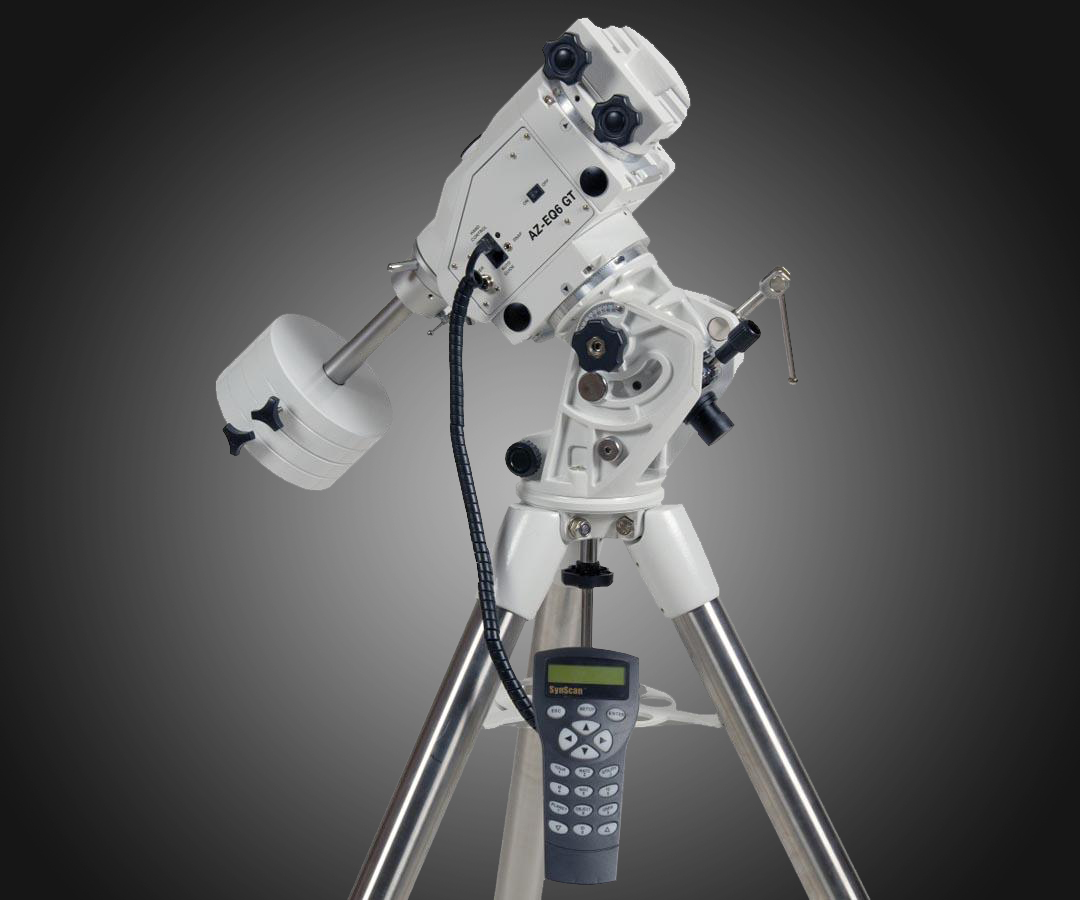 The Skywatcher EQ-6 family of computerized telescope mounts is and has been the best price/performance ratio products for midrange amateur telescopes. We use different iterations and versions of this very popular mount with very similar specifications: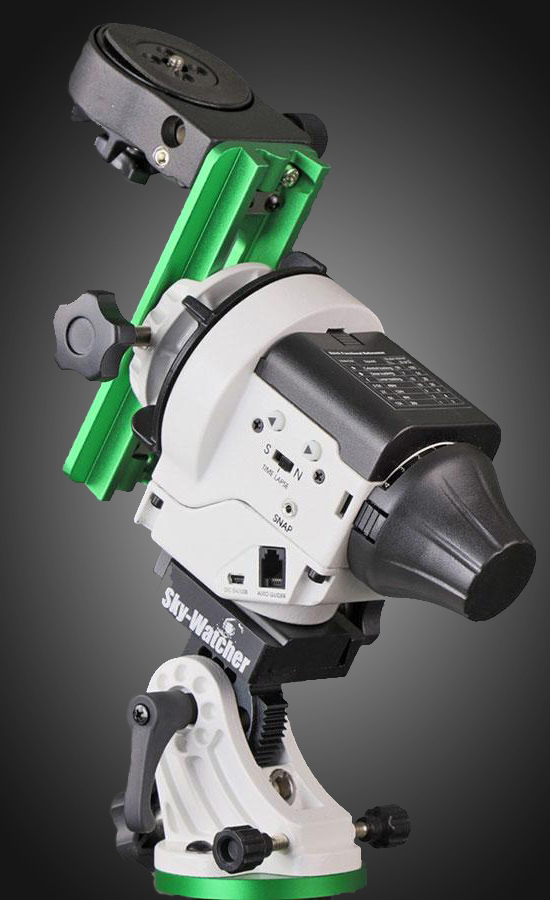 This tiny equatorial mount is designed to be used with camera lenses for widefield images of our galaxy. We use it with a 50mm Sigma Art f/1.2 lens and Canon DSLRs, as a dedicated secondary or travel setup.
Astronomical Cameras and Filters
In order to capture the night sky in all its colorful beauty we use cameras of different design and functionality.
03.
There is of course a lot more equipment involved in our observations. Such as Laptops, Filterwheels, Adapters, Dew Heaters, Power Supplies and Eyepieces. They are essential to every project but listing everything would exceed the course of this webpage.
Observatory
70cm RC Landessternwarte Heidelberg
04.
The Landessternwarte Heidelberg ('Heidelberg State Observatory') was founded in 1898 on the Königsstuhl mountain. Lead by Max Wolf, a pioneer in using astrophotography for scientific research, it contributed major scientific results in the fields of galactic nebulae and the discovery of asteroids. Today's research is focussed on developing instrumentation, the detection of exoplanets and exploration of the high redshift universe. Despite that the observations nowadays are conducted in coorperations with the ESO and LBT Observatory, there are still multiple professional, scientific capable telescopes in use today. It's tasks are follow-up spectroscopic confirmation of exoplanets and scientific training for astronomy students of the Heidelberg University. Members of our astrophotography team are working at the observatories scientific research and are granted access to the telescopes on special occasions, opening a great opportunity of using instrumentation not commonly available to amateur astronomers. Furthermore the group can take advantage of the observing conditions at the observatory site fro projects with our own amateur equipment, escaping a small fraction of light pollution and local seeing of the Rhein-Neckar metropolitain area.
Our main observatory telescope is the 700/5600mm Ritchey-Chrétien Astrograph, constructed in the late 70s for Quasar Monitoring. Together with the 'Waltz-Telescope', it is the largest telescope at the observatory. It features the follwing specifications and instrumets: